When in 2015 the business I worked for was put up for sale I decided that I'd stay as long as my job continued, then take the package and retire. I worked out that together with my pay off and savings I would have enough to tide me over until I was able to start drawing my pension. I took financial advice and began planning my retirement. High on my list of retirement projects was the renovation of my vegetable garden. Originally started in 1989 and then renovated 10 years later it had once again fallen into disrepair and was overgrown with nettles, docks and brambles. The greenhouse was full of junk we didn't really need but hadn't quite had the heart to throw away.
By the time I actually retired at the end of November 2017 Brexit had happened and in response to warnings about the likely negative impact on trade, food and farming if Mrs May's red lines were followed, Brexit enthusiasts were urging us all to grow our own and Andrea Leadsom had suggested increasing trade in jam. I was (and am) definitely not a Brexit supporter and at the time I still hoped that the UK government would come to its senses and be content with shooting the country in only one foot and not insisting on shooting it in both feet, but why take the risk? If the Brexiters said "we" should grow "our own" and take back control, I was ready for the challenge. It might not save the country from the self threatened economic turmoil but so what? I wouldn't just renovate my veg garden and grow a few beans, tomatoes and salad leaves I'd go for the full Good Life.
So, before any plants could be planted or seeds sown: renovate the four vegetable beds and clear out the greenhouse. Fortunately when our last spell of vegetable gardening had ended we had mothballed the garden, covering it in weed control fabric and thick carpet, rather than abandoning it and, even though it first sight it didn't appear to have done much, it proved to have been a good move.
Many of the nettles and grasses had grown on top of the covers and were relatively easy to remove by rolling back the covers. The brambles proved more difficult and had to be cut down and the roots dug out.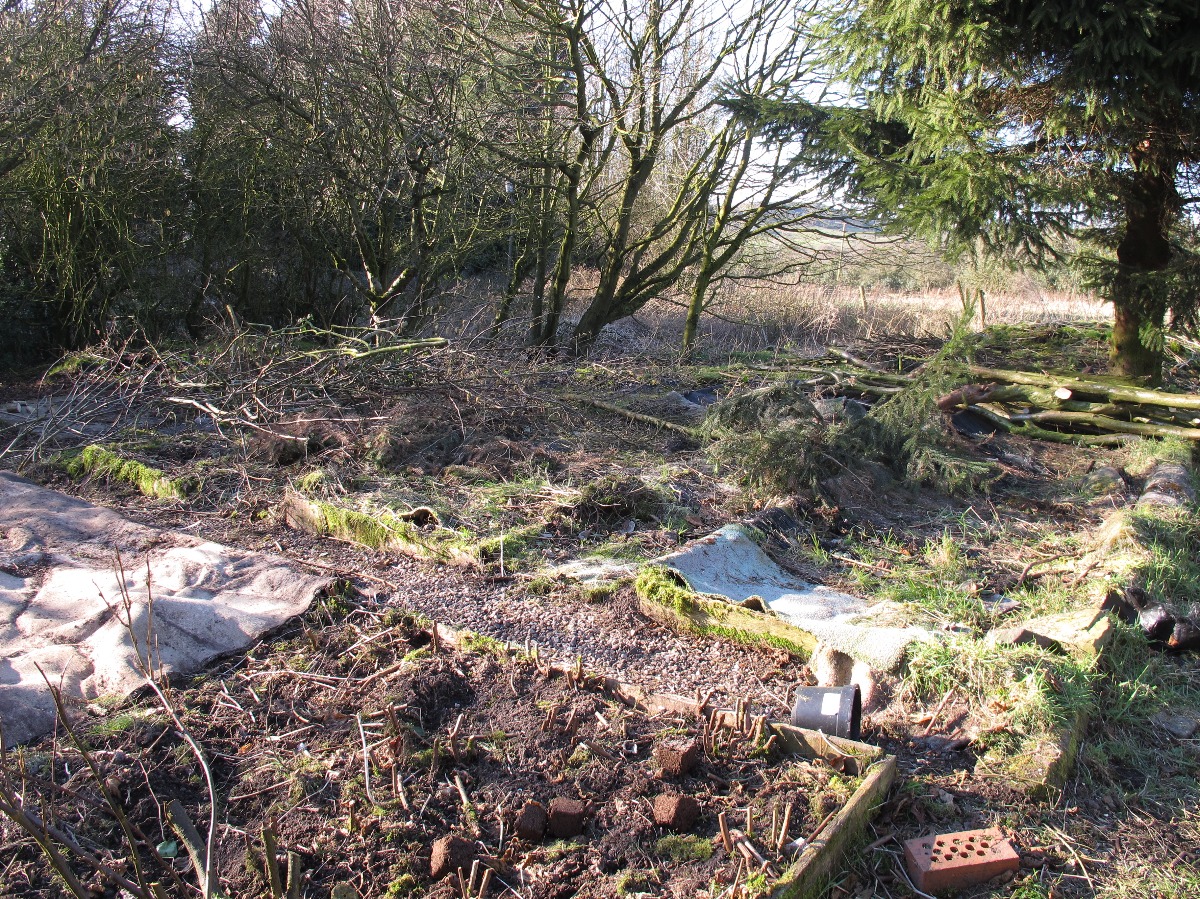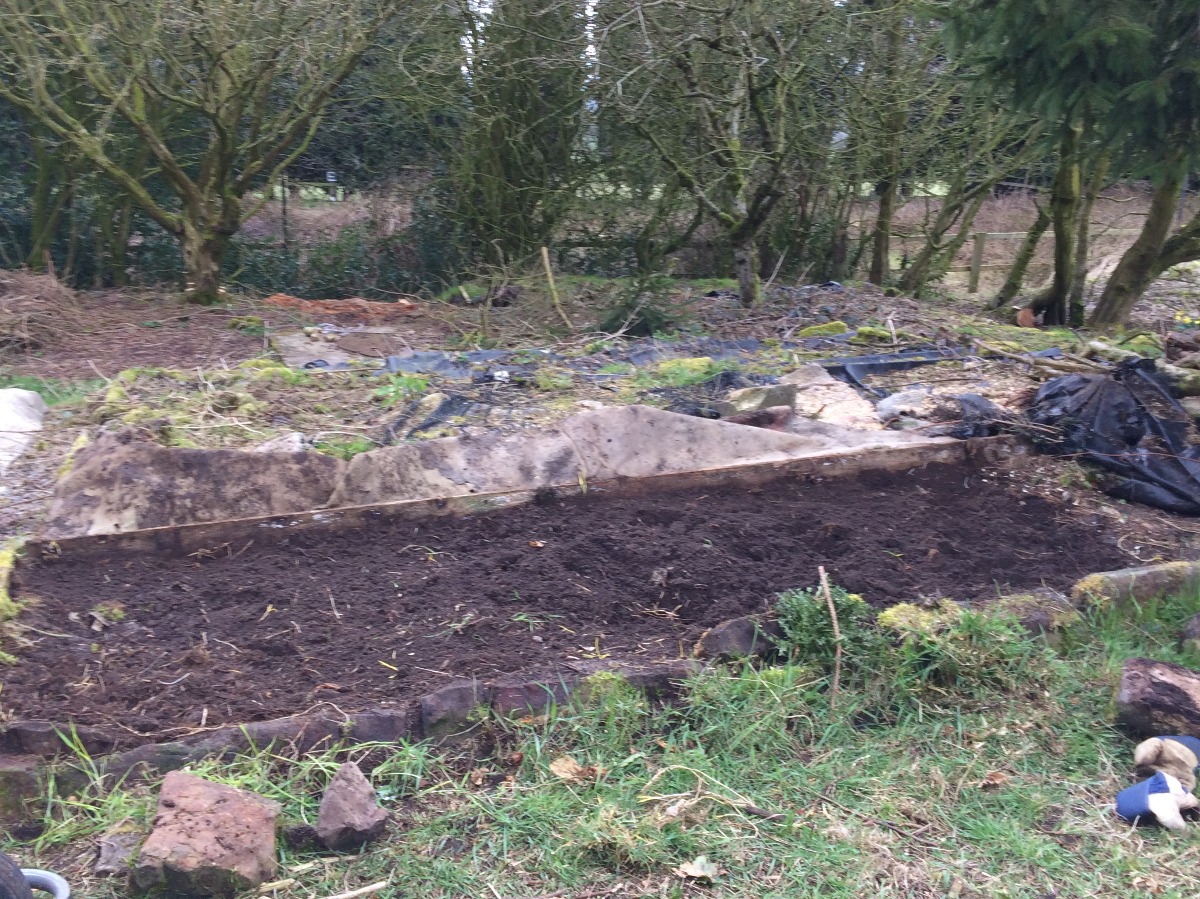 As the photos show the wooden planks edging the beds were rotted and covered in moss. Most of them needed to be replaced. The beds are not really raised beds, rather they were originally made by edging existing beds to create a sort of shallow terracing and to create paths. Over time they were built up slightly as mulch, compost and horse manure was added.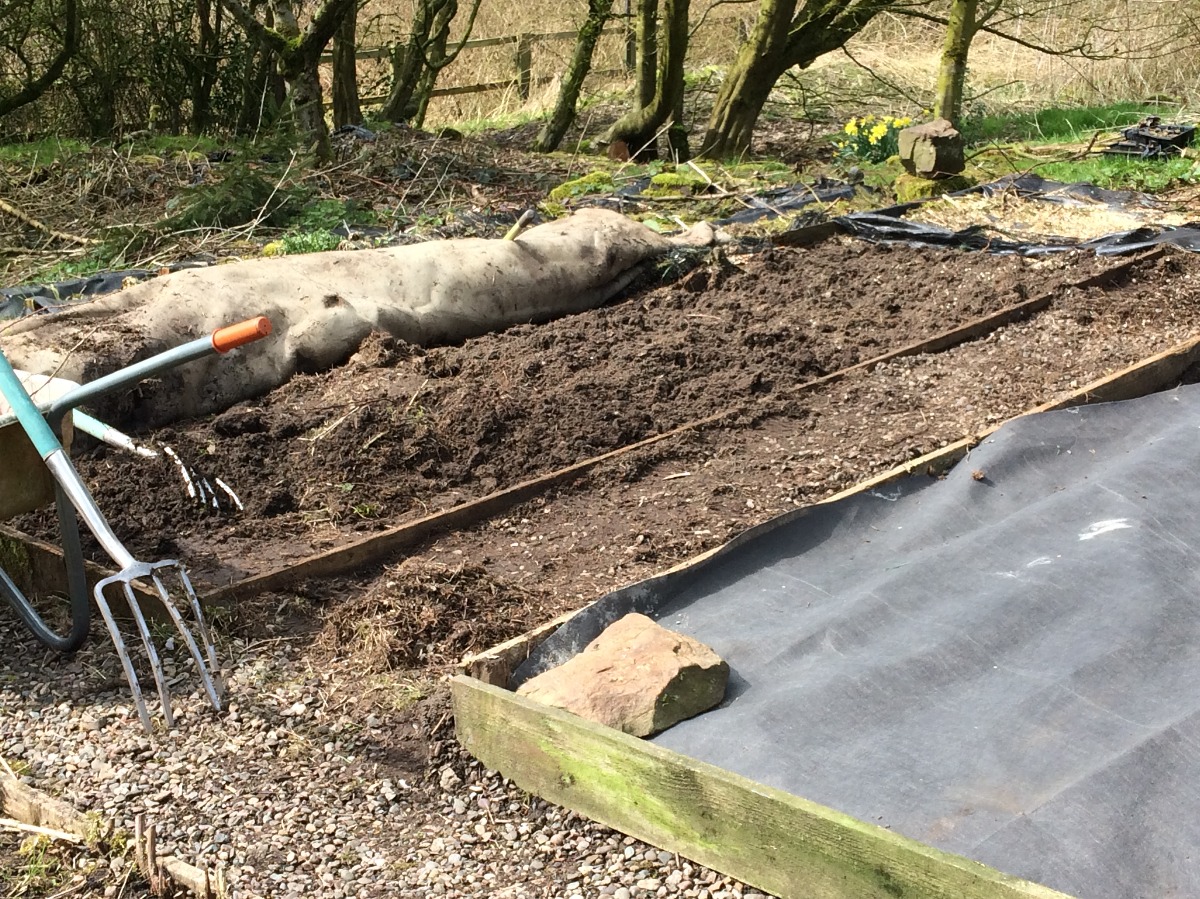 As each bed was restored and the grass roots which had spread in under the carpets finally raked out, it was covered to keep it as weed free as possible until the vegetable plants were ready to plant out.
We began restoring the beds at the end of February 2018 and by the end of May we had planted out squashes and beans and in the centre bed the root vegetable seeds we had sown directly into the bed had germinated. To help retain moisture and supress the weeds we planted the squashes and beans through ground cover membrane, although we later realised that the white stuff we used with the squashes let through too much light and was not effective.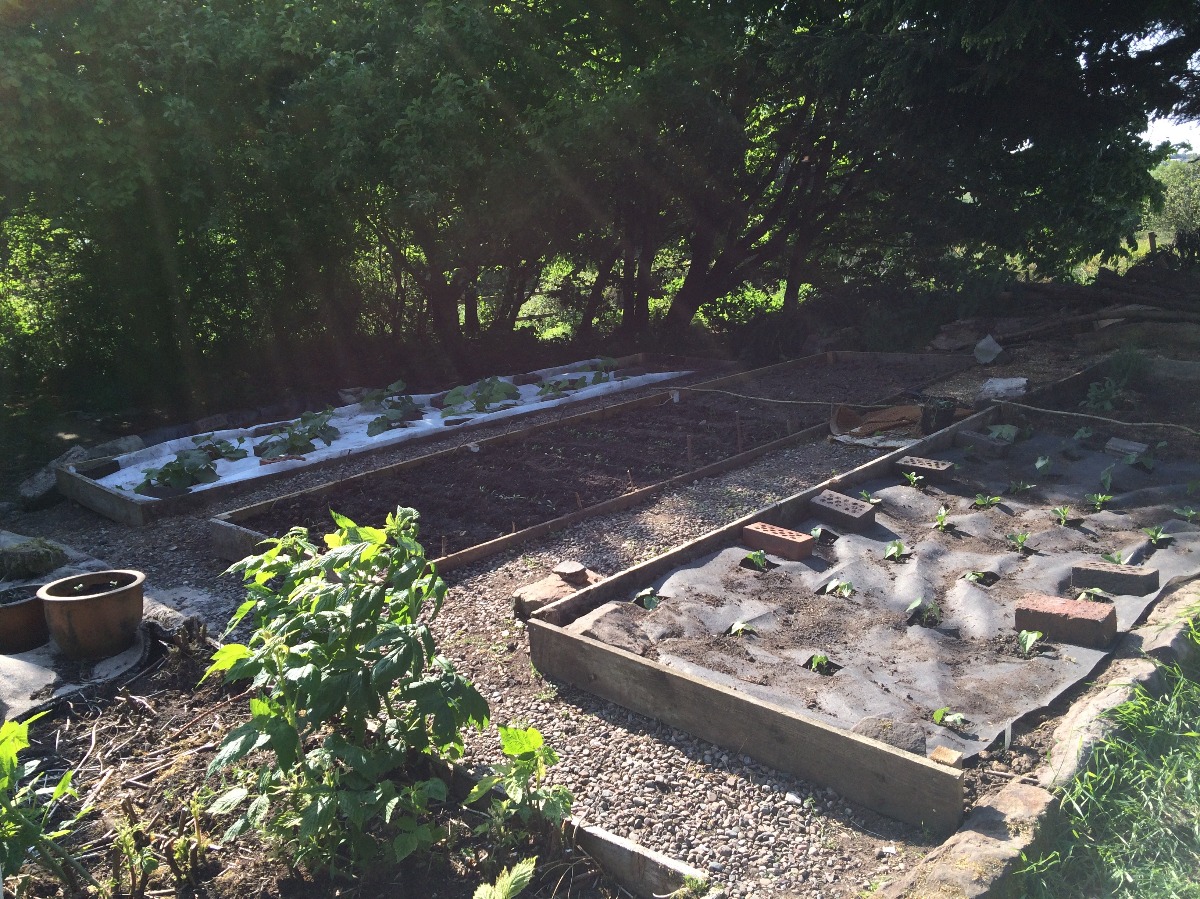 We bought the bean plants from a local supplier but we grew the squashes from seed, germinating them inside the house and then bringing them on in the now cleared and cleaned greenhouse. Under the carpets and weeds of the fourth bed (bottom left in above picture) we found that a number of raspberry canes had survived. They are an Autumn fruiting variety and since they were uncovered in 2018 we have been getting delicious harvests each year. The originals were planted almost 20 years ago but their few years of hibernation must have done them good.
Reclaiming the greenhouse for growing plants! Cleaning the windows, clearing the junk and moving in the plants and potting equipments.