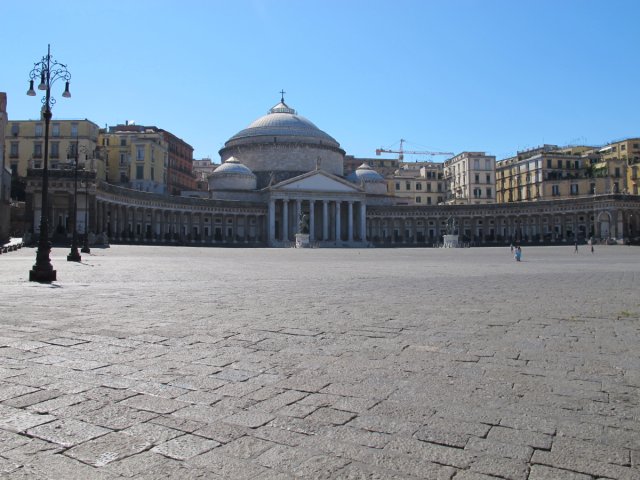 A last minute trip, planned on Saturday started on Wednesday. Louise and I flew to Naples at the beginning of September. The webmaster decided not to accompany us. He stayed at home with his dogs.
Louise was more interested in the fashion, shopping and sun bathing although by September it was already starting to get a bit cool, which thankfully helped me keep the sun worshiping to a minimum although visiting the cultural and historic highlights was somewhat stressful. She trudged around and her eyes were open but the only clue she could see was the fact she didn't collide with anything. She moaned all day at Pompeii and was uncooperative the day we hired the bicycles. She enjoyed our visit to the Catacombs but that, it turned out was because she fancied the guide.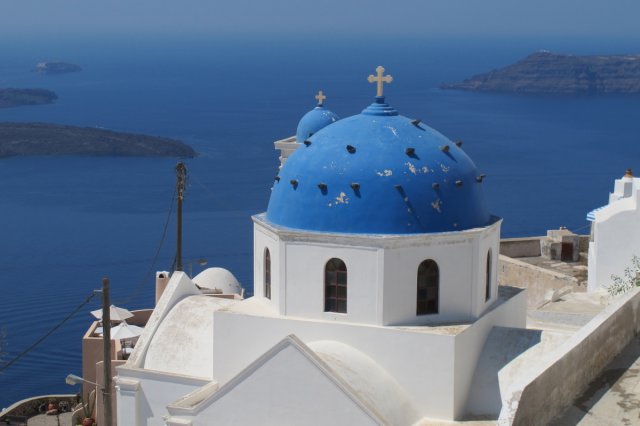 Louise and I spent a week in Santorini during August 2013. By chance we timed it to coincide with the annual festival during which an impressive firework display is used to simulate an eruption of the Nea Kameni volcano.
We watched the display at close quarters from the deck of a boat. It was one of the highlights of the trip. Another the Volcano Adventure tour we took that included both a guided walking tour up the Nea Kameni volcano with a very knowledgable and informative guide and a chance to swim in the thermal waters of Old Kameni.