When we moved into the Sticks in 1988 there was a small patch of ground we decided was ideal for a vegetable garden. The problem was that building rubble from the renovation of the house had been tipped all over it by the previous owners and soil and clay from diffing foundations tipped all over that. Our first job was to clear away the rubble.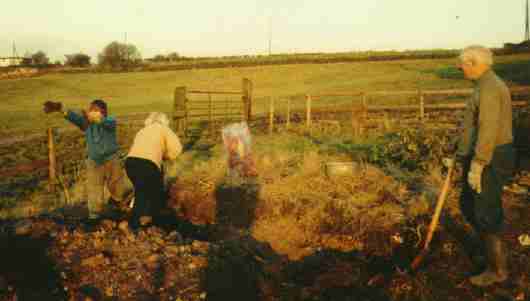 Once the rubble was moved we spread out a lorry load of top soil we had bought from a local supplier and marked out the beds and paths.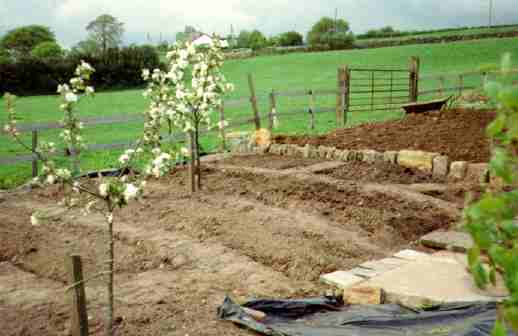 We used the garden for several years but the top section being on noticable slope was difficult to maintain and eventually we decided to add permanent edging and paths.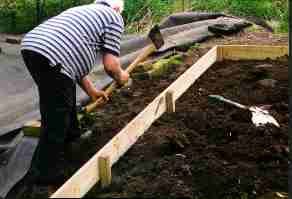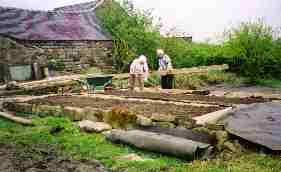 The vegetable garden is still substantially in this format but after a few years work and family commitments took over and it fell into disrepair until I retired in 2017 and began to renovate and expand it.